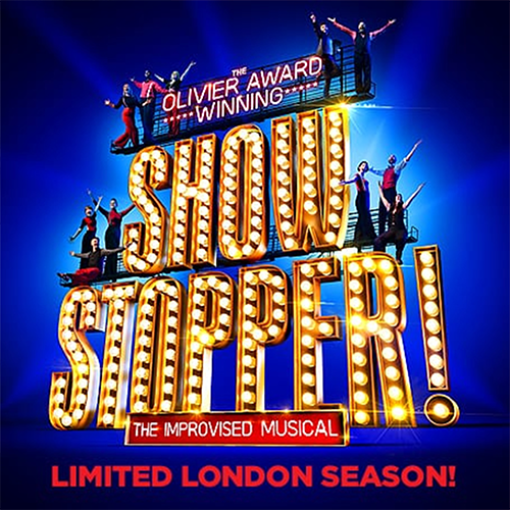 Showstopper! The Improvised Musical

1 hour 15 minutes (no interval)
Lyric Theatre

4.8/5

based on 36 reviews
Showstopper! The Improvised Musical photos
Booking details
Booking until: Thursday, 22 December 2022
Running time: 1 hour 15 minutes (no interval)
Showstopper! The Improvised Musical description
About Showstopper! The Improvised Musical
This show has run and run at the Edinburgh Festival, going strong for eleven years so far. This is a critically acclaimed West End show. It has won an Olivier Award. And every show is different. The Showstoppers are world class improvised comedy experts and it's their job to delight audiences across the world. They're coming up to their 1000th performance and they're back at the Lyric Theatre to celebrate for a limited run.
What's the story of Showstopper! The Improvised Musical?
This is such fun! It's unique, as is the show itself. Welcome to a one-night-only musical extravaganza. The Showstoppers take suggestions from the audience for the show's setting, musical style, show title and more and transform it all into a singing, dancing extravaganza of total silliness. The results are completely hilarious. As you can imagine no two shows are alike, and the audience participation makes is seriously special. Every performance is a masterpiece of drama, funny song lyrics, amazing dance routines and more, and every show is made up on the spot with absolutely no preparation. Very cool indeed, and a huge giggle every time.
Who is on the Showstopper! The Improvised Musical creative team?
The show was created by Adam Meggido and Dylan Emery, backed by Keith Strachan, all of whom still run it. The chairs are Dylan Emery and Sean McCann and it stars Jonathan Ainscough, Ruth Bratt, Justin Brett, Matt Cavendish, Joshua Jackson, Ali James, Pippa Evans, Susan Harrison, Adam Meggido, Philip Pellew, Andrew David Pugsley, Lauren Shearing, and Lucy Trodd as the core actors. The core musicians include Duncan Walsh Atkins on keyboards, who is also the musical director, plus Chris Ash on keyboards and reeds, also the deputy musical director. Alex Freeman does the percussion and the technical director, who also does the improvised lighting, is Damian Robertson.
What are people saying about Showstopper! The Improvised Musical?
Time Out - "Achingly funny… worth seeing again and again."
What's ON Stage - "They've blazed a trail in world-class improvised comedy."
The Standard - "The audience make this off-the-cuff show sing."
Find cheap tickets for Showstopper! The Improvised Musical
Three good reasons for buying your tickets for Showstopper from us: one, we have the biggest available ticket inventory for the show. Two, we have some of the best seat prices and special offers. Three, you can see reviews of seats provided by your fellow theatregoers, which means it's easy to make the best choice for your budget.
Playing at Lyric Theatre (venue info)
29 Shaftesbury Avenue, London, W1D 7ES GB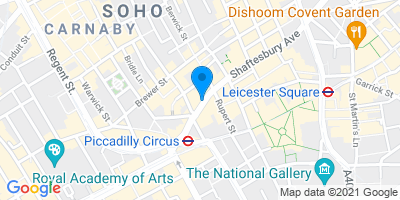 Directions
Performance Times for Showstopper! The Improvised Musical