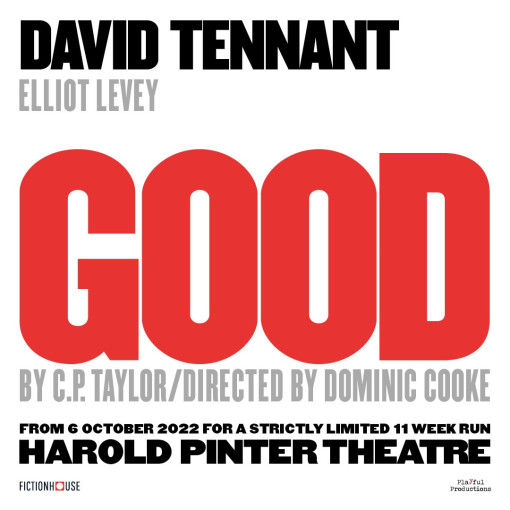 Good

Harold Pinter Theatre

4.1/5

based on 8 reviews
Booking details
Booking until: Saturday, 24 December 2022
Good description
You respect David Tennant, one of the UK's best-loved actors from the TV and stage. You love the thought of a play that provokes your intellect. You're keen to understand how the past is reflected in the uncomfortable times we're living through right now. Welcome to C P Taylor's Good, a play for our times. It's on at the Harold Pinter theatre, it stars David Tennant, and it's a classic you won't want to miss.
What's the story of Good?
Good tells the tale of a well-meaning good man, a liberal-minded university professor who finds himself in a position of influence, high up in the Nazi Party's administration. It's a terrifying examination of what happens when a person unexpectedly finds themselves rationalising evil.
On the surface John Halder, a professor of literature, is a good man. He looks after his blind and demented mum, his wife, and his three kids. When John writes a book talking about the benefits of euthanasia for senile old people, while also lecturing about the wonders of German literature, he attracts the attention of the Nazi Party. Step by step John Halder is absorbed into directing the World War Two death camps. The fact that the transformation is gradual and slow makes it extra-chilling. There's no drama. He just drifts into the horror.
The play is a cleverly-structured stream of consciousness, accompanied by the music that plays inside Halder's head. First staged at the London Warehouse in 1982, this is a play for our times. As extreme right wing politics gradually takes to the world stage, this is a production we all need to take note of.
Who is starring in Good?
In 2005 David Tennant was cast to play the role of the Doctor in the BBC's Doctor Who. It was a childhood dream come true, and it launched the supremely talented Scottish actor's career. Since leaving the series in 2010 Tennant's career has continued to glitter, with lead roles in films, TV series and theatre productions. These days he's a household name.
Elliot Levey plays Maurice. He's best known for his work in British Theatre, he has performed at many well-known venues including the Donmar Warehouse, the Almeida Theatre and the National Theatre.
Who is on the Good creative team?
David Tennant returns to the West End along with Elliot Levey as Maurice. The play is directed by the Olivier Award-winner Dominic Cooke.
Find cheap tickets for Good
You want the best. The best special offers on the market, the best service, the best prices, the biggest ticket inventory and real seat reviews to help you make the best choice. No problem – that's exactly what we provide. Get cheap Good tickets here.
Playing at Harold Pinter Theatre (venue info)
6 Panton Street, London, SW1Y 4DN GB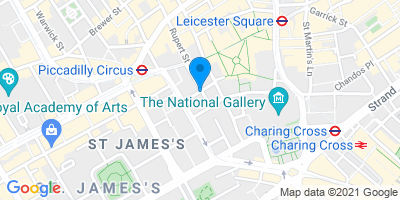 Directions
Performance Times for Good