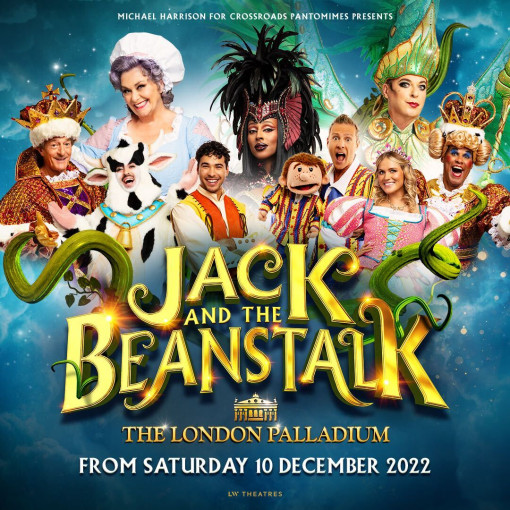 Jack and the Beanstalk

2 hours 15 mins (including interval)
London Palladium
Booking details
Booking from: Saturday, 10 December 2022 Booking until: Sunday, 15 January 2023
Running time: 2 hours 15 mins (including interval)
Jack and the Beanstalk description
Jack and the Beanstalk is one of the best-loved children's stories of all time. It stars a small boy, his mum, a cow, two giants and an immense beanstalk. And it is this year's Christmas panto spectacular at the London Palladium, a venue famed for its festive fun, usually a sell-out and always magnificent. This £2 million production stars an immense animatronic giant, awesome effects, spectacular costumes, amazing choreography and more thanks to a talented creative team. And the actors are all experienced panto stars.
What's the story of Jack and the Beanstalk?
Jack and his mother are dirt poor, almost starving, with no money for food. It's time to sell their cow. Jack takes her to the market, but on the way he meets a stranger carrying magic beans. Jack swaps the cow for the beans and goes home, where his mum is furious with him. The beans are hurled out of the window and Jack is sent to bed in disgrace. The next morning there's a huge vine outside, reaching up into the sky. Jack climbs it. At the top there's a castle belonging to a giant and his wife. They'd like to eat Jack but he escapes, bringing some of their treasure with him and cutting the vine down after him.
Who is starring in Jack and the Beanstalk?
The cast list so far includes the well-loved panto stars Julian Clary, Paul Zerdin, Nigel Havers, Gary Wilmot, and Dawn French. The rest of the cast will be announced nearer the time. As you can tell, the signs are already looking very good indeed.
Who is on the Jack and the Beanstalk creative team?
The Director is Michael Harrison. The creative team includes Design by Mark Walters and Costumes by Hugh Durran. The Choreography comes from Karen Bruce, the Lighting is by Ben Cracknell, and the sound is by Gareth Owen.
Find cheap tickets for Jack and the Beanstalk
You want the best of everything? No problem! We offer the best special offers, best service, the best prices, and the biggest ticket inventory. Plus genuine seat reviews to help you make up your mind. Grab cheap Jack and the Beanstalk tickets here.
Playing at London Palladium (venue info)
8 Argyll Street, London, W1F 7TF GB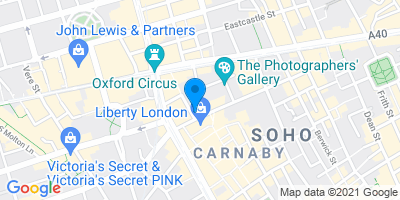 Directions
Performance Times for Jack and the Beanstalk