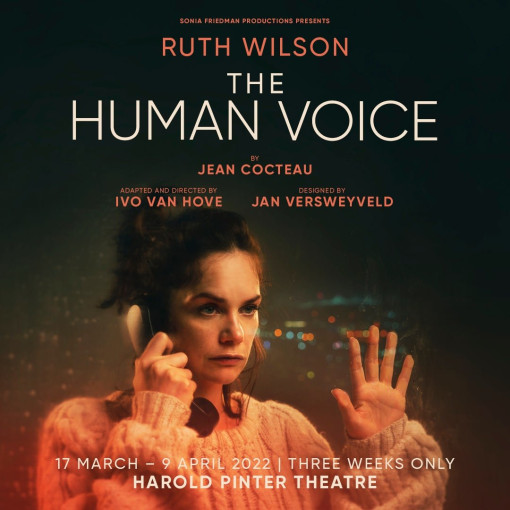 The Human Voice
Harold Pinter Theatre

/5

based on 0 review

Booking from: Thursday, 17 March 2022
Booking until: Saturday, 9 April 2022
Running time: 1 Hour 15 Minutes
The Human Voice description
The Human Voice is a tragic monologue by the 20th century French poet and dramatist Jean Cocteau, first staged in 1930. It's one of his best known works. There was a 1948 movie version. In 1958 an opera version was released. In 1960 it was made into a record starring Ingrid Bergman, and it was adapted for the movies in 2014 starring Sophia Loren. Another movie version came out in 2020 starring Tilda Swinton. Now it's due in the West End for 2022, with a limited run of 31 performances.
What's the story of The Human Voice?
A woman is on the phone with her lover. They've been together for five years. Expecting their usual kind of conversation she is horrified to hear him say he'll be marrying someone else the next day. As the conversation carries on, her heart gradually breaks, then shatters.
Who is starring in The Human Voice?
The star of the show is the two-time Olivier Award-winner Ruth Wilson. Having worked on a multitude of great TV shows, she is a two-time Olivier Award-winner, once for A Streetcar Named Desire and the other for Anna Christie. She has worked with the show's director, Ivo van Hove, before, on Hedda Gabler at the National Theatre. Ruth is also a Golden Globe winner, as well as Tony and BAFTA-nominated.
Mrs Coulter in His Dark Materials, Alison Bailey in The Affair, Alice Morgan in Luther, they all led to great critical acclaim for Ruth Wilson. When her own family story was re-told in the brilliant mini-series Mrs Wilson, in which she played her own grandmother, the critics went wild.
Who is on The Human Voice creative team?
Originally produced by Internationaal Theatre Amsterdam, the play has been adapted by Ivo Van Hove and designed by Jan Versweyveld.
What are people saying about The Human Voice?
Sonia Friedman of Sonia Friedman productions describes the production as, "an intimate, captivating and devastatingly raw monologue".
Ruth Wilson says, "I am absolutely thrilled to be collaborating again with Ivo and Jan on this wonderful, heartbreaking and deeply human monologue from Jean Cocteau".
Find cheap tickets for The Human Voice
You want the best. The best special offers on the market, the best service, the best prices, the biggest ticket inventory and seat reviews to help you make the best choice. No problem – that's exactly what we provide.
Starring
Ruth Wilson
Harold Pinter Theatre
6 Panton Street, London, SW1Y 4DN GB (venue info)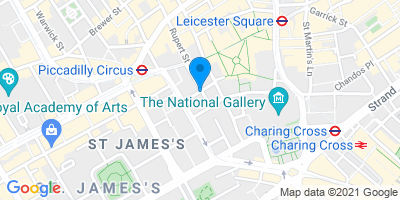 Directions
Performance Times for The Human Voice