Criterion Theatre Seat Reviews
Criterion Theatre Seating Plan
Simply click on a seat to access user reviews. We might not have reviews for every seat yet, and some seats only have one or two reviews so far. It makes sense to check them all to make sure the opinions expressed are representative and trustworthy.
About the Criterion Theatre
Build by Thomas Verity, the Criterion Theatre located on Piccadilly Circus first opened in 1874 under the management of Henry J.Byron.
The theatre was known for staging many musical comedies and farces. W.S. Gilbert's works have been performed here regularly including Foggerty's Fairy and Haste to the Wedding. In 1875 Charles Wyndham became the manager of the venue and under his leadership the Criterion Theatre became one of the leading venues staging light comedy. After its renovation in the early 20th Century the Criterion Theatre expanded its repertoire and between the world wars was staging productions such as Musical Chairs starring John Gielgud and French Without Tears by Terrence J. Rattigan.
During World War II BBC was based here, the underground theatre Criterion was a perfect and safe place for broadcasting as it was away from London blitz. After the war a lot of abstract and experimental work was produced here, including Beckett's Waiting for Godot.
In the period of 1989-1992 the theatre was renovated by its new owners Robert Bourne, a property tycoon and his wife Sally Greene. The Reduced Shakespeare Company had their residency at the venue for nearly 10 years at the break of the century.
The Criterion Theatre is often used by leading drama schools as a venue for their graduating student's showcases. The venue has a capacity of 588 spread over three levels and is a Grade II listed building.
Criterion Theatre location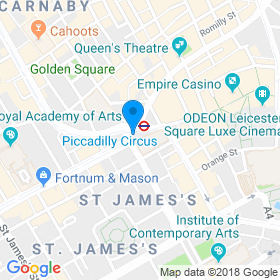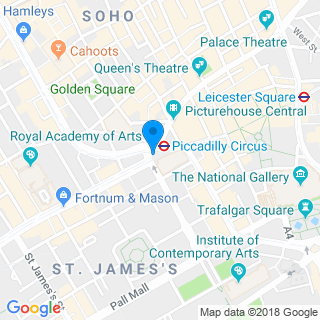 Piccadilly Circus, London, SW1Y 4XA
(View on the map)