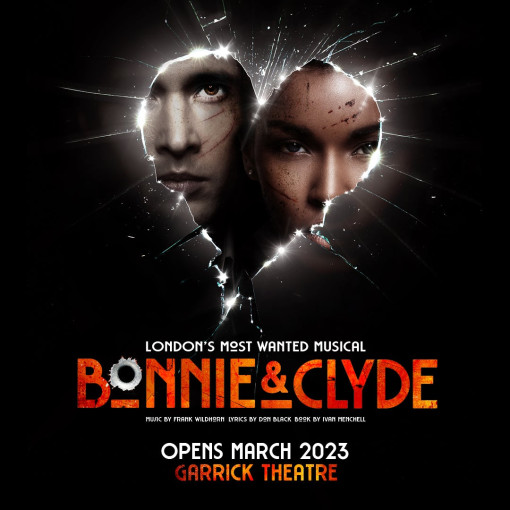 Bonnie & Clyde The Musical

2 hours 30 minutes including interval
Garrick Theatre

4.8/5

based on 24 reviews
Booking details
Booking until: Saturday, 20 May 2023
Running time: 2 hours 30 minutes including interval
Bonnie & Clyde The Musical description
About Bonnie and Clyde The Musical
DLAP Group is thrilled to announce the West End premiere of the cult hit BONNIE AND CLYDE THE MUSICAL. It opens at the Arts Theatre on 9th April 2022, a brand new production. Premiering during 2009 in San Diego, California, this marks the show's first West End run. It follows on from the phenomenal audience response to Bonnie and Clyde In Concert at the Theatre Royal Drury Lane, which sold out in just six minutes.
What's the story of Bonnie and Clyde The Musical?
This is a true story, which only adds to its audience appeal. And what a story it is! Meet Bonnie Parker and Clyde Barrow, also known as Bonnie and Clyde. The setting is America's Great Depression, which saw millions of people starving and homeless as the central USA turned into a dustbowl, crops failed, banks went to the wall and the economy tanked. The couple's lives changed completely when they met and began a violent journey that ended in their death at the hands of the law, having robbed their way around central USA. This is their story, told as a musical.
Who is starring in Bonnie and Clyde The Musical?
We'll announce the cast as soon as it has been confirmed.
Who is on the Bonnie and Clyde The Musical creative team?
Bonnie and Clyde The Musical comes with a book by Ivan Menchell, whose work on the film Blended, The Cemetery Club, and Death Note The Musical sealed a great reputation. The score has been Tony nominated, a powerful array of tunes by Frank Wildhorn whose past work includes Jekyll and Hyde, plus The Scarlett Pimpernel. The lyrics come from Don Black, loved for his contribution to Tell Me On a Sunday, Sunset Boulevard, and Mrs Henderson Presents. Nick Winston directs, having also directed the movie Tomorrow Morning, MAME, and The Royal Variety Performance. Last but never least, Set and Costume Design is by Philip Whitcomb, who also made a superb job of Atlantis, Stones In His Pockets, and MAME.
Find cheap tickets for Bonnie and Clyde The Musical
You want the best. The best special offers on the market, the best service, the best prices, the biggest ticket inventory and real seat reviews to help you make the best choice. No problem – that's exactly what we provide. Get cheap Bonnie and Clyde tickets here.
Playing at Garrick Theatre (venue info)
2 Charing Cross Road, London, WC2H 0HH GB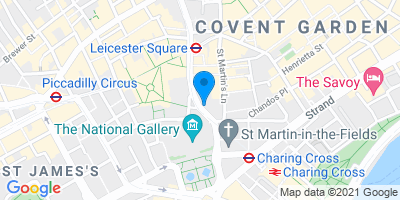 Directions
Performance Times for Bonnie & Clyde The Musical