Garrick Theatre Seat Reviews
buy tickets
Garrick Theatre Seating Plan
Simply click on a seat to access user reviews. We might not have reviews for every seat yet, and some seats only have one or two reviews so far. It makes sense to check them all to make sure the opinions expressed are representative and trustworthy.
About the Garrick Theatre
Located in the centre of the West End on the Charing Cross Road and named after the stage actor David Garrick, the Garrick Theatre opened in 1889.
When it was first established it staged a lot of melodramas and comedies, including the famous No Sex Please, We're British. Originally the theatre had a capacity of 800 spread across four levels but the top gallery level has since been closed.
During the tenure of its first manager John Hare, the Garrick Theatre staged plenty of comedies such as A Pair of Spectacles or The Notorious Mrs.Ebbsmith with Mrs. Patrick Campbell. The theatre suffered a financial downfall until it was leased by Artur Bourchier, whose wife Violet Vanbrugh starred in many varied productions at the venue and attracted many audiences.
During the late 60's the future of the theatre was under threat as a proposed redevelopment of Covent Garden may have caused its demolition. Luckily a successful campaign from Equity saved the historical building.
Previously owned by Sir Andrew Lloyd Webber who restored the original façade of the building, the Garrick Theatre is currently owned by Nina Burns and Max Weitzenhoffer who have ordered plenty of refurbishment and restoration works in the venue.
The interior design of the Garrick Theatre still possesses many of its original features and the building was Grade II listed by English Heritage in 1960. The Garrick Theatre is well known for staging comedy and drama comedy work and has a capacity of 718 spread over its three levels.
What's on
Garrick Theatre location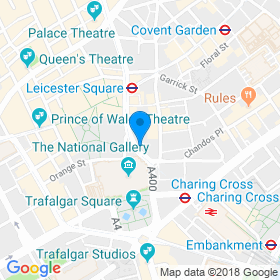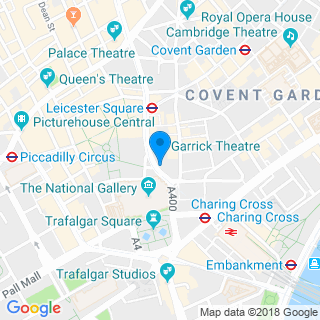 2 Charing Cross Road, London, WC2H 0HH
(View on the map)