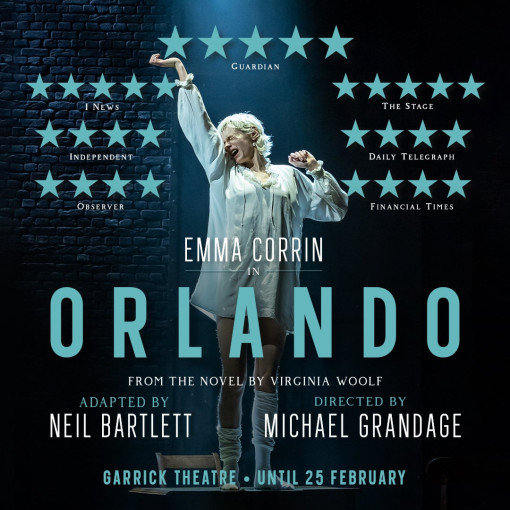 Orlando

90 minutes (no interval)
Garrick Theatre

4.1/5

based on 7 reviews
Booking details
Booking until: Saturday, 25 February 2023
Running time: 90 minutes (no interval)
Orlando description
Virginia Woolf and Vita Sackville-West were members of the Bloomsbury Group, known for their liberal sexual views. The women fell in love and their relationship lasted for a decade, continuing afterwards as friends for life. The book Orlando explores their relationship, and this new production appears at the Garrick Theatre on 5th December 2022, with previews from 25th November. It runs until 25th February 2023.
Woolf revealed the idea behind her book in October 1927 with the diary entry: "And instantly the usual exciting devices enter my mind: a biography beginning in the year 1500 and continuing to the present day, called Orlando: Vita; only with a change about from one sex to the other". The book clearly reveals the impact Vita had on Virginia, described as "the longest and most charming love letter in literature, in which she explores Vita, weaves her in and out of the centuries, tosses her from one sex to the other, plays with her, dresses her in furs, lace and emeralds, teases her, flirts with her, drops a veil of mist around her."
What's the story of Orlando?
You might think the trans-gender argument is a new one. It isn't. Orlando, the brilliant 1928 novel by Virginia Woolf, explores the life of the poet Orlando, who was born in the reign of Elizabeth the First as a man, but changed gender at age thirty to become a woman. He-she goes on to experience a wild adventure through five hundred years of history, meeting various key English literary figures along the way. The plot involves the search for answers to a question that has long been sought by humanity: how do we find the courage to be truly ourselves?
Who is starring in Orlando?
Emma Corrin returns to the West End stage in Michael Grandage's dazzling new production of Neil Bartlett's fresh version of Orlando. Emma plays the title role, after a recent collaboration with Grandage on the Amazon movie My Policeman. Leading an eleven-strong company in a bold new staging, the Olivier Award nominee weaves one of the most surprising stories in the English language in an inspiring vision where everyone has equal rights to love.
Who is on the Orlando creative team?
The creative team will be announced nearer the time.
Find cheap tickets for Orlando
You want the best experience? Buy tickets for Orlando, a classic you won't forget in a hurry. We have the best special offers on the market, the best service, the best prices, the biggest ticket inventory and real seat reviews to help you make the best choice. No problem – that's exactly what we provide. Get cheap Orlando tickets here.
Playing at Garrick Theatre (venue info)
2 Charing Cross Road, London, WC2H 0HH GB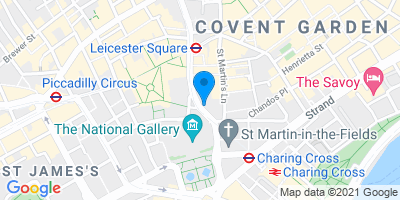 Directions
Performance Times for Orlando