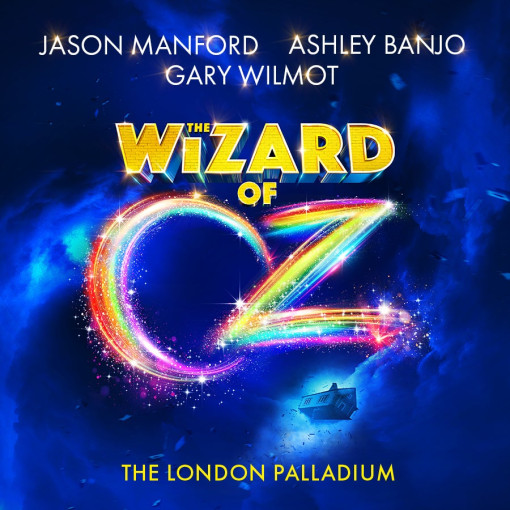 The Wizard Of Oz

2h 20m (incl. interval)
London Palladium

4.8/5

based on 97 reviews
The Wizard Of Oz photos
Booking details
Booking until: Sunday, 3 September 2023
Running time: 2h 20m (incl. interval)
The Wizard Of Oz description
About The Wizard Of Oz
The Wizard of Oz musical, based on the original and hugely popular story by L. Frank Baum, is appearing for a strictly limited season at the London Palladium in summer 2023.
The show's producer, Michael Harrison, is no stranger to massive musicals, having previously produced Joseph and the Amazing Technicolor Dreamcoat. He now presents Leicester Curve's fresh new production of this beloved musical from Friday 23 June.
Theatre tickets for The Wizard Of Oz are all you need to enjoy the original movie music by Harold Arlen, and the lyrics you love by E.Y. Harburg. They've been added to by the legendary Andrew Lloyd Webber and Tim Rice, whose fantastic new tunes bring the classic fairytale up-to-date.
The adaption is by Andrew Lloyd Webber and Jeremy Sams, who themselves have been inspired by the motion picture.
The show is predicted to be a huge summer hit for the whole family, and a joyous way to enjoy a story that never grows old.
What's the story of The Wizard Of Oz?
Dorothy and her family live with their little dog Toto on the plains of Kansas, where tornadoes are a frequent occurrence. But when a freak tornado hits their house and whisks Dorothy and Toto high in the air, they're dumped into the Land of Oz, leaving them desperate to get back home.
On the journey the pair have some amazing adventures, meeting a host of beloved characters you'll recall from the classic 1939 Judy Garland movie, including the Tin Man, Lion and Scarecrow, as well as the Wicked and Good Witches.
The Wizard Of Oz is a lovely story full of fun, magic, songs and excitement, making it perfect for the whole family.
Who is on the The Wizard Of Oz creative team?
Orchestrations are by David Cullen, and adapted by George Dyer. The director is Nikolai Foster, choreographer by Shay Barclay, set design by Colin Richmond and projection designer by Douglas O'Connell.
Expect spectacular effects, costumes and more, with costume and puppet design by Rachael Canning and lighting design by Ben Cracknell. The sound designer is Adam Fisher and the creative consultant is Mark Kaufman, with musical direction and supervision by George Dyer.
The magic consultant is Scott Penrose, and the casting director is Kay Magson CDG. The props supervisor is Marcus Hall Props, the costume supervisor is Anna Josephs and, last but not least, the hair and makeup designer is Elizabeth Marini.
Find cheap tickets for The Wizard Of Oz
You want the best. The best special offers on the market, the best service, the best prices, the biggest ticket inventory and real seat reviews to help you make the best choice. No problem! That's exactly what we provide. Get your The Wizard Of Oz tickets here.
Playing at London Palladium (venue info)
8 Argyll Street, London, W1F 7TF GB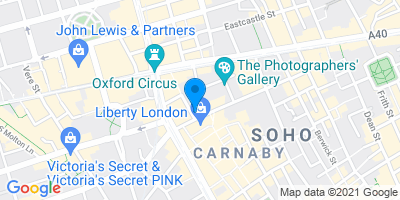 Directions
Performance Times for The Wizard Of Oz