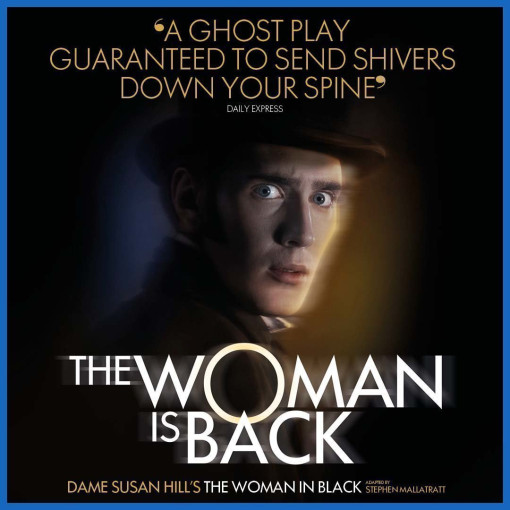 The Woman in Black
Fortune Theatre

4.4/5

based on 2085 reviews

Booking until: Saturday, 2 April 2022
Running time: 2 Hours (with a 15 min interval)
The Woman in Black photos
The Woman in Black description
About The Woman in Black
The Woman in Black is a horror novel by Susan Hill, written in 1983 in the form of a traditional Gothic novel. The plot tells the tale of a mysterious female ghost haunting a small English town. A TV film emerged in 1989 with screenplay by Nigel Kneale, followed by the stage version. There are warnings for this show since it's full of sudden shocks and scary stuff, not suitable for nervous people or those who scare easily, and certainly not suitable for young or sensitive children.
What's the story of The Woman in Black?
When the young lawyer Mr Kipps is sent to deal with the Estate of Mrs. Drablow in a lonely, bleak part of England his questions about his dead client are left unanswered. At the funeral itself Mr Kipps sees a strange and terrifying spectre, a young woman dressed in black. Nobody else sees her but when he mentions the apparition to Mr. Jerome, his colleague, the man reacts mysteriously. Mrs. Drablow's house is eerie in the extreme and Kipps sees the ghost there too. His exploration into the dead woman's affairs reveal secrets and events he can't explain, and his discovery gives him nightmares for years afterwards. What's the mystery?
Who is on the The Woman in Black creative team?
The playwright is Stephen Mallatratt and the original author is Susan Hill. It's directed by Robin Herford and the producer is PW Productions. The designer is Michael Holt and Kevin Sleep has designed the lighting. Original Sound Design comes from Rod Mead and the Sound Designer is Sebastian Frost. Also involved is Vision Productions' Jessica Fraser, and the stage management comes from John Huyton, Julia Crammer, and Emily Ida.
What are people saying about The Woman in Black?
Time Out - "Even in the twenty-first century, this doughty little drama still casts its delicious spell of malevolence and menace."
West End Wilma - "Sometimes the very best in theatre magic is a classic ghost story simply acted by two people."
New York Times - "This ingenious, bare-bones adaptation of Susan Hill's Gothic novel - a long-running hit in London - allows audiences to take charge of their fear."
Find cheap tickets for The Woman in Black
Explore a vast ticket inventory, one of the biggest if not the largest of all. Enjoy some of the best seat prices and special offers in town. Choose the best seats for your cash thanks to oodles of seat reviews designed to help you pick the best. You love theatre? So do we!
Fortune Theatre
Russell Street, London, WC2B 5HH GB (venue info)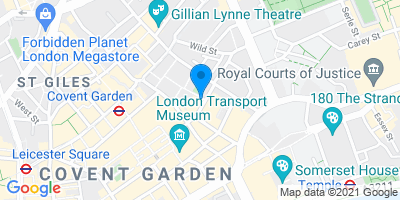 Directions
Age restrictions for The Woman in Black
The Woman in Black is on the National Curriculum for English and Drama, so some performances (especially matinees and on weekdays) are likely to have school groups in attendance.
Important information for The Woman in Black
This play is not suitable for those with a nervous disposition or who cannot handle sudden shocks. Please be advised that there is a large possibility of school groups being present at The Woman In Black, especially for Monday to Thursday performances. Latecomers will only be admitted at a suitable time in the performance.
Performance Times for The Woman in Black
The Woman in Black video
Shows Similar to The Woman in Black