Playhouse Theatre Seat Reviews
Playhouse Theatre Seating Plan
Simply click on a seat to access user reviews. We might not have reviews for every seat yet, and some seats only have one or two reviews so far. It makes sense to check them all to make sure the opinions expressed are representative and trustworthy.
About the Playhouse Theatre
Located on Northumberland Avenue near Trafalgar Square, the Playhouse Theatre first opened as the Royal Avenue Theatre in 1882. Build by F.H. Fowler and Hill, the venue's first production was Madame Favart by Jacques Offenbach.
At the beginning of its existence the theatre quickly established itself as being known for staging comic operas, burlesques, and farces and by the late 19th century the venue added drama to its repertoire. In 1894 Arms and the Man by George Bernard Shaw played at the venue, its success allowing the Irish playwright to fully concentrate on writing for theatre.
In the early 20th century the venue was rebuilt. During the works part of the roof of the adjacent Charing Cross railway station collapsed and parts of it crashed through the roof and wall of the theatre. The accident resulted in casualties and many were injured. In 1907 the theatre reopened under the current name The Playhouse. The new building had a smaller seating capacity of 679 and a more intimate ambience.
In the 1950's the BBC took over the theatre as a recording studio for live performances and the stage also hosted performances by Led Zeppelin, The Beatles, and The Who. In 1975 the theatre went dark for nearly 12 years and in 1988 the novelist and politician Jeffrey Archer bought the Playhouse.
During the next decades the theatre staged classics such as Ibsen's A Doll's House, Tennessee William's The Rose Tattoo as Peter Hall Company took its residency at the theatre. The Playhouse Theatre is currently owned by ATG and has a seating capacity of 786.
Playhouse Theatre location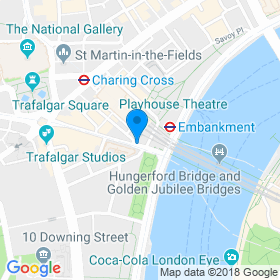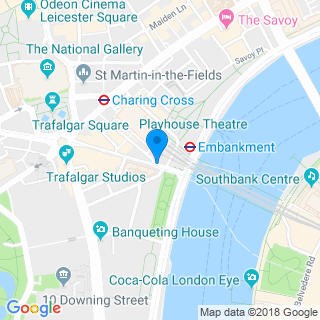 Northumberland Avenue, London, WC2N 5DE
(View on the map)