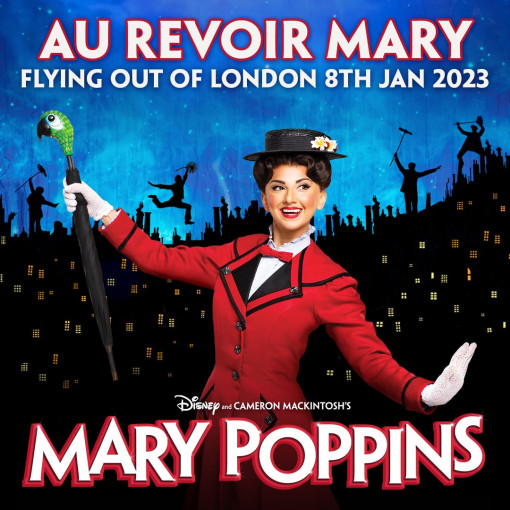 Mary Poppins

Prince Edward Theatre

4.9/5

based on 776 reviews
Mary Poppins photos
Booking details
Booking until: Sunday, 8 January 2023
Mary Poppins description
About Mary Poppins
Disney and Cameron Mackintosh have collaborated to create this magical multi award-winning musical, a stage version that has been brilliantly adapted from PL Travers' stories and the original movie starring Julie Andrews. The book is by the Oscar-winning screenwriter and man behind Downton Abbey, Julian Fellowes. It's jam packed with dazzling show tunes that you'll probably remember from the film, and the special effects are totally amazing including dramatic smoke and fog effects, pyrotechnics, strobe lighting and extremely loud noises. Fabulous!
What's the story of Mary Poppins?
When Jane and Michael, children of the wealthy, busy and horribly uptight Banks family, have to welcome a new nanny into their home they fully expect the worst: someone dull, boring, and strict. But Mary Poppins arrives instead, a magical lady who, together with the youngsters, undertakes a series of amazing adventures together with her entertaining performer friend, Bert. Can the children help their parents become less like their stiff, no-fun selves and more like Mary?
Who is starring in Mary Poppins?
The wonderful Zizi Strallen stars along with Charlie Stemp, Petula Clark, Joseph Millson, Amy Griffiths, Claire Moore, Claire Machin, Jack North and Barry James.
Who is on the Mary Poppins creative team?
The writer is, of course, P.L. Travers, who created the original children's book. Direction comes from the brilliant Richard Eyre, with lyrics and music by Robert B Sherman and Richard M Sherman. There are new songs and lyrics by Anthony Drewe and George Stiles, and the book is by Julian Fellowes. Co-choreography comes from Stephen Mear and co-direction / choreography by Matthew Bourne. The dance and vocal arrangements are by George Stiles, the lighting design from Hugh Vanstone and Natasha Katz, and the orchestrations by William David Brohn. The scenic and costume design are by Bob Crowley and the sound design is by Paul Gatehouse.
What are people saying about Mary Poppins?
The Guardian - "A stageful of sugar is a rapturous delight."
Daily Mail - "Two-and-three-quarter hours of cheery, unalloyed escapism."
Evening Standard - "A feel-good extravaganza" that "defies both logic and pessimism."
Find cheap tickets for Mary Poppins
You want the best. The best special offers on the market, the best service, the best prices, the biggest ticket inventory and seat reviews to help you make the best choice. No problem – that's exactly what we provide.
Playing at Prince Edward Theatre (venue info)
28 Old Compton Street, London, W1D 4HS GB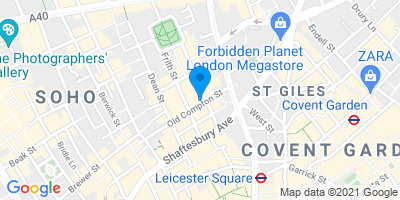 Directions
Performance Times for Mary Poppins
Mary Poppins video
Shows Similar to Mary Poppins