Garrick Theatre Grand Circle seats reviews
buy tickets
Garrick Theatre Seating Plan
Simply click on a seat to access user reviews. We might not have reviews for every seat yet, and some seats only have one or two reviews so far. It makes sense to check them all to make sure the opinions expressed are representative and trustworthy.
Grand Circle
Positioned just above the Dress Circle, the Grand Circle is divided into two large blocks of seats by a centre aisle.
The longest rows curve into a horseshoe shape towards the edges of the theatre, which causes a severe side on view for some of the seats.
The Grand Circle does not feel too high or too distant from the stage and those who are sat in the front of this section can still see the production in detail and enjoy the experience fully.
The best seats in this part of the theatre are in the centre -front of the section as they provide clear and unobstructed views.
The overhang from the unused balcony above is positioned quite high and therefore does not affect any audience members.
Unfortunately those who are after comfort may feel quite disappointed as the Grand Circle does not offer much legroom, hence taller audience members are advised to purchase tickets in a different section of the theatre.
Generally it is worth noting that, as mentioned before, seats at the end of the rows offer side on views throughout the whole of this section, so central seats are always the best choice. However some of the end seats can be seen as a bargain, especially when the production that is playing is directed to the centre of the stage, as not much detail would be missed.
This section of the theatre is not accessible to wheelchair users or those with reduced mobility or to patrons attending with children.
What's on
Garrick Theatre location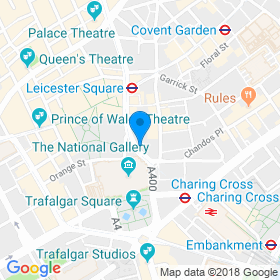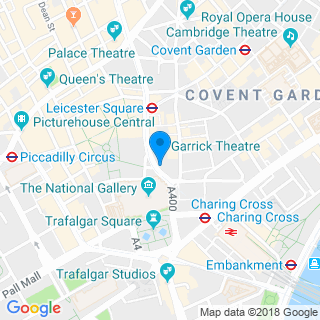 2 Charing Cross Road, London, WC2H 0HH
(View on the map)