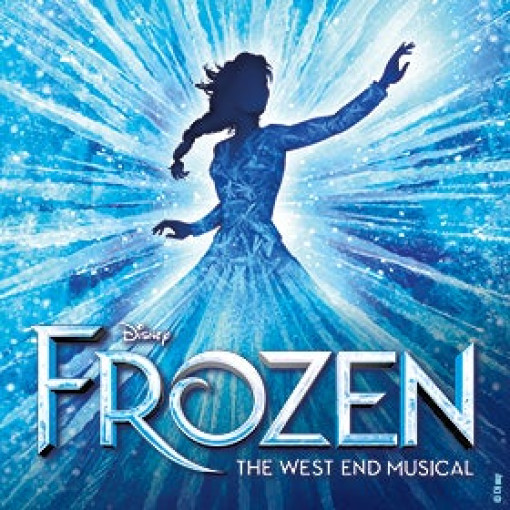 Frozen the Musical

2 hours and 15 minutes (incl. interval)
Theatre Royal Drury Lane

4.9/5

based on 1087 reviews
Frozen the Musical photos
Booking details
Booking until: Sunday, 17 March 2024
Running time: 2 hours and 15 minutes (incl. interval)
Frozen the Musical description
The Frozen musical comes with music and lyrics by Kristen Anderson-Lopez and Robert Lopez. The book is by Jennifer Lee, based on the 2013 smash hit movie, and it's produced by Disney Theatrical Productions. The West End production kicked off in September 2021, now it's opening at the newly-refurbished Theatre Royal Drury Lane, along with spectacular costumes, awesome stage sets, and show tunes loved by millions.
What's the story of Frozen The Musical?
Frozen the Musical tells the story of the sisters Anna and Elsa, who live in the kingdom of Arendelle. Elsa has a magical power that she's kept secret for years. She can freeze objects and people, and she's frightened of her own powers. She runs away from her responsibilities as queen, and her sister Anna follows in an attempt to rescue her.
The epic journey that follows sees Anna meet up with an iceman, a reindeer, and a snowman, and their adventures are liberally sprinkled with magic. But will they save the kingdom from permanent winter? Can true love save the day?
Who is starring in Frozen The Musical?
Samantha Barks is Elsa
Stephanie McKeon plays Anna
Craig Gallivan plays Olaf
Oliver Ormson is Hans
Obioma Ugoala is Kristoff
Richard Frame plays Weselton
Ashley Birchall plays Sven, as does Mikayla Jade
Tilly-Raye Bayer plays the young Elsa, along with Freya Scott, Sasha Watson-Lobo, and Kaci Theobalds
Summer Betson is the young Anna, along with Asanda Abbie Masike, Kanon Narumi, and Ellie Shenker
Jeremy Batt plays Swing along with Lauren Chia, Laura Emmitt, Justin-Lee Jones, Jemma Revell, Kerry Spark, and Matt Gillett
Cameron Burt is a member of the Ensemble, as is Hannah Fairclough, Danielle Fiamanya, Joe Griffiths-Brown, Emily Lane, Jacob Maynard, Jake Small, Leisha Mollyneaux, Isobel Snaas, Monica Swayne and Sarah O'Connor,
Chris Fung plays King Agnarr and is a member of the ensemble
Jason Leigh Winter plays a part in the ensemble and is also Assistant Dance Captain
Emily Mae plays Bulda / ensemble
Joshua St. Clair plays Pabbie / ensemble
Jacqui Sanchez plays Queen Iduna / ensemble
Jak Skelly plays Oaken / ensemble
Anna Woodside - Swing / Dance Captain
Who is on the Frozen The Musical creative team?
The Frozen musical features songs written by husband and wife duo Robert Lopez and Kristen Anderson-Lopez. Directed by Michael Grandage, the creative team involves:
Kristen Anderson-Lopez – music and lyrics
Robert Lopez – music and lyrics
A book by Jennifer Lee
Choreography by Rob Ashford
Stephen Oremus - Music Supervision and Arrangements
Christopher Oram - Scenic and Costume Design
Neil Austin - Lighting Design
Peter Hylenski - Sound Design
Finn Ross - Video Design
Michael Curry - Puppet Design
David Brian Brown - Hair Design
Anne Ford-Coates - Makeup Design
Jeremy Chernick - Special Effects Design
Dave Metzger - Orchestrations
What are people saying about Frozen The Musical?
The Guardian - "Every bit as magical as the animation, packed with visual thrills and gorgeous choreography."
Daily Mail – "Christopher Oram's stunning stage design ... rivals the animation of the film and adds a whole new wow of its own."
The Independent – "As a spectacle, it is a sight to behold: a show dedicated to pure escapism that has the velocity of a bedazzled freight train, leaving you dazed, breathless, and covered in confetti"
Find cheap tickets for Frozen The Musical
You want the best. The best special offers on the market, the best service, the best prices, the biggest ticket inventory and seat reviews to help you make the best choice. No problem – that's exactly what we provide.
Starring
The Frozen West End cast stars Samantha Banks as Elsa and Stephanie McKeon as Anna.
Playing at Theatre Royal Drury Lane (venue info)
Catherine Street, London, WC2B 5JF GB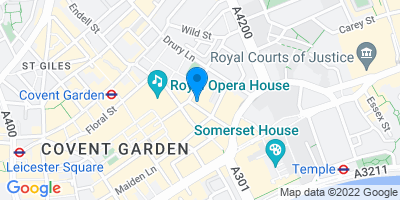 Directions
Performance Times for Frozen the Musical
Shows Similar to Frozen the Musical