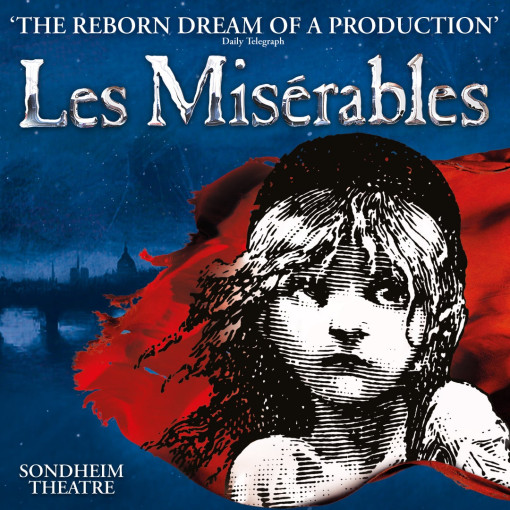 Les Miserables

2 hours 50 minutes
Sondheim Theatre

4.9/5

based on 1945 reviews
Les Miserables photos
Booking details
Booking until: Sunday, 5 March 2023
Running time: 2 hours 50 minutes
Les Miserables description
About Les Miserables
Les Misérables, affectionately called Les Mis, is a stage musical adapted from the French poet and novelist Victor Hugo's 1862 novel. Claude-Michel Schönberg wrote the music, Alain Boublil and Jean-Marc Natel crafted the original French lyrics and Herbert Kretzmer the English ones. The French musical premiered in Paris in 1980 and the English version, thanks to ace producer Cameron Mackintosh, has graced the West End non-stop since since October 1985. Welcome to theatreland's longest-running musical and the second longest-running musical in the world.
What's the story of Les Miserables?
After 19 years spent locked up in prison for stealing bread, Jean Valjean is freed by the policeman Javert, the boss of the prison workforce. Valjean breaks his parole and uses money he gets from selling stolen silver to reinvent himself as the town's mayor and a factory owner. Javert is determined to send the man he hates back to prison. When Valjean becomes the guardian of young Cosette some years later, after her mother's death, Valjean knows no peace because Javert's relentless pursuit of him continues. This is BIG Drama, loved by millions. Don't miss it.
Who is on the Les Miserables creative team?
Along with a huge cast, there's a large and talented creative team behind Les Mis. The Lyricist is James Powell and the Director Jean-Pierre Van Der Spuy, along with Director Matt Kinley. The set and Image Design come from Paule Constable and the Lighting Design by Warren Letton and Mick Potter. The Sound Designer is Andreane Neofitou and the Costume Designer is Christine Rowland. Costume Design comes from Finn Ross, Projections Realisation from Stephen Metcalfe and Orchestrations from Christopher Jahnke as well as Stephen Brooker.
The Musical Supervisor is John Cameron, who is also responsible for the Orchestrations, and Mark Bousie handled the Original Orchestrations. The Assistant Musical Director is Trevor Nunn, adaptation comes from John Caird and the original French text from Jean-Marc Natel, who died in 2019. Sam Hiller is Resident Director, Alfonso Casado Trigo is the Musical Director, Adam Fisher is the the Associate Sound Designer and Sylvia Addison handles Orchestral Management.
What are people saying about Les Miserables?
The Guardian - "With a cast that never misses a note, the West End's longest-running musical proves a haunting and thrilling inspiration."
Empire Online - "Alain Boublil, Claude-Michel Schönberg and Herbert Kretzmer's juggernaut of a musical never fails to take its subject matter seriously, its raw, brutal edge in tune with Victor Hugo's melodrama of the downtrodden and destitute."
Les Mis website - "This reborn dream of a production makes Boublil and Schönberg's musical masterpiece look and sound fresher than ever."
Find cheap tickets for Les Miserables
Brilliant special offers. A vast ticket inventory. Some of the best ticket prices in town. Plus real seat reviews from people like you, created to help you make the best choice for your budget. It makes sense to buy your tickets from us!
Playing at Sondheim Theatre (venue info)
51 Shaftesbury Avenue, London, W1D 6BA GB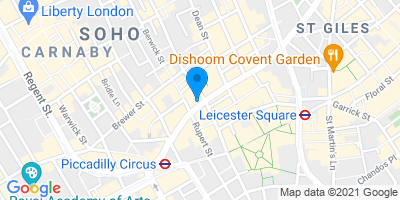 Directions
Performance Times for Les Miserables
Les Miserables video
Shows Similar to Les Miserables