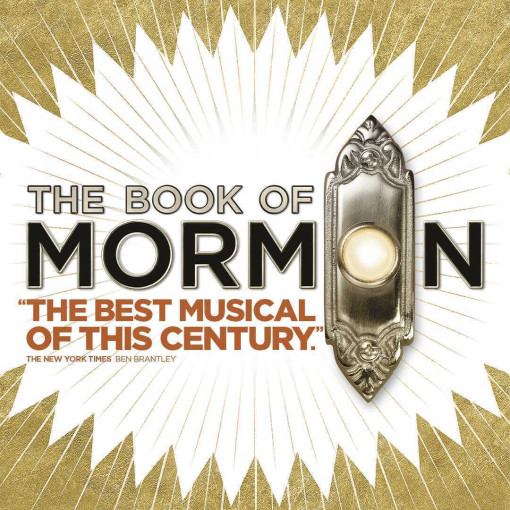 The Book of Mormon

2h 30m (incl. interval)
Prince of Wales Theatre

4.8/5

based on 4999 reviews
The Book of Mormon photos
Booking details
Booking until: Saturday, 30 December 2023
Running time: 2h 30m (incl. interval)
The Book of Mormon description
About The Book of Mormon
The Book of Mormon is a fantastic, funny and fast-paced musical crafted by the self-same people who created South Park, the hilarious US cartoon series. The music, lyrics and book are by Trey Parker, Robert Lopez, and Matt Stone. It's the winner of nine Tony Awards including Best Musical. Originally staged for the first time in 2011, it's a brilliant satire about the Mormon Church - the Church of Jesus Christ of Latter-Day Saints - their beliefs, and their practices.
What's the story of The Book of Mormon?
The Book of Mormon tells the story of two Mormon missionaries sent from home in Salt Lake City to preach in a village in faraway Uganda. The earnest young men find themselves unexpectedly challenged by the locals' sheer lack of interest. They're busy dealing with much more important issues, horrors like AIDS, starvation, oppression and female genital mutilation. The end result is completely hilarious, very clever, 'raucous' and 'obscene'.
Who is on the The Book of Mormon creative team?
Casey Nicholaw is the show's Co-Director and Choreographer. Scott Pask is responsible for Scenic Design and Ann Roth for Costume Design. Brian Macdevitt is the Lighting Designer and Brian Ronan the Sound Designer. Josh Marquette does hair Design and Stephen Oremus supervises the music and vocals as well as arranging and co-orchestrating it along with Larry Hochman. Pippa Ailion CDG is responsible for the UK casting and Glenn Kelly handles the dance arrangements. Ben Clare is the UK Associate Choreographer. Nick Finlow is UK Music Supervisor and Alison Pollard is the UK Associate Director. Matt Towell handles Production Management.
What are people saying about The Book of Mormon?
Entertainment Weekly - "A spectacular, rather perfect Broadway musical not only grounded in a serious love and understanding of the traditions that make a Broadway musical great but also filled with love for the very flawed, mortal characters who populate this romp."
The Hollywood Reporter - "Parker and Stone have created one of the freshest original musicals in recent memory. It has tuneful songs, clever lyrics, winning characters, explosive laughs and disarmingly intimate moments."
The Guardian - "It sent an enraptured, ecstatic audience home with an odd sense of having come, somehow, to really like"
Find cheap tickets for The Book of Mormon
This is a spectacular show loved by literally millions. If you'd like to grab cheap tickets for the show, we sell lots. We also have a vast ticket inventory plus regular special offers and great ticket prices, some of the best on the market.
Playing at Prince of Wales Theatre (venue info)
31 Coventry Street, London, W1D 6AS GB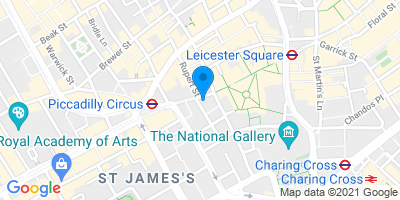 Directions
Performance Times for The Book of Mormon
Shows Similar to The Book of Mormon