St Martins Theatre Stalls seats reviews
St Martins Theatre Seating Plan
Simply click on a seat to access user reviews. We might not have reviews for every seat yet, and some seats only have one or two reviews so far. It makes sense to check them all to make sure the opinions expressed are representative and trustworthy.
Stalls
The Stalls at St Martin's theatre is a very small section that feels intimate and close to the stage. Divided in a front and a back section by a large aisle that runs horizontally behind row F, the Stalls consists of only 14 rows.
The Dress Circle overhang begins in row J but this does not affect the view and even those at the very back of the Stalls can enjoy their view fully. Due to the height of the stage those in the first two rows might find themselves looking up a lot, hence to avoid neck-craning it is advisable to sit a little bit further back.
The best seats are 6-17 in rows E-G as they offer close and central views of the stage without any obstructions. The Stalls at St Martin's Theatre offer adequate legroom, however taller audience members should purchase an aisle seat or sit in row G, as it has unlimited legroom.
For the best view you are advised to sit centrally but generally all of the seats in the Stalls offer great views. The theatre offers discounted day seats and these are a bargain, although they are in row A, but if you do not mind looking up onto the stage you are still in for a treat.
Unfortunately the Stalls at St Martin's Theatre are not wheelchair accessible and not suitable for those with reduced mobility. Patrons who are planning on attending with children should strive for central seats in the front of this section.
What's on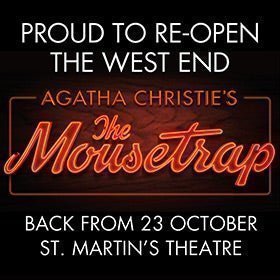 buy tickets
St Martins Theatre location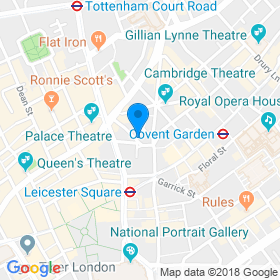 West Street, London, WC2H 9NZ
(View on the map)