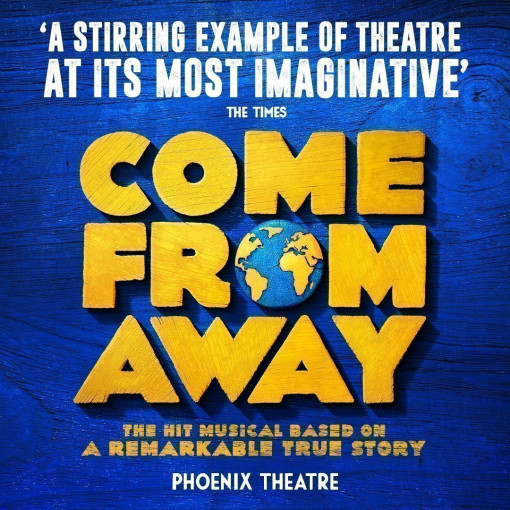 Come From Away

Phoenix Theatre

4.9/5

based on 332 reviews
Come From Away photos
Booking details
Booking until: Saturday, 15 October 2022
Come From Away description
About Come From Away
It's 9/11, two simple numbers that speak of heartbreak, violence and fear. Welcome to Come From Away, a fine new new musical that has won multiple awards and is now transferring to the West End. This piece of theatre has attracted vast amounts of critical acclaim on Broadway and is fast becoming a legend. It's a shattering yet uplifting story about September 11th and the twin towers of the World Trade Center, a remarkable Canadian musical that travels deep into the heart of a small community that was profoundly changed by the attack. No wonder this astonishing musical won multiple Drama Desk Awards, including one for Outstanding Musical.
What's the story of Come From Away?
Welcome to the small town of Gander, in Newfoundland. Nobody had ever heard of the place until local people warmly welcomed seven thousand stranded air flight passengers left in limbo by the 9/11 terrorist attack. Set in the week following the tragedy it reveals the true story of what happened when almost forty aircraft were forced to land in the small town. The characters are inspired by and often have the same names as real Gander residents and genuine stranded passengers. As people's gratitude for their survival grows, and the music soars, culture clashes and differences of opinion are set aside and a new, beautiful humanity is created.
Who is on the Come From Away creative team?
The book, music and lyrics come from the excellent Irene Sankoff and David Hein. There are plenty of wonderful show tunes including Me and the Sky and Something's Missing, and it's rich in old Canadian folk music. Direction is by the Tony Award-winner Christopher Ashley and set design is by Beowulf Boritt. The costume design is by Toni-Leslie James, the lighting design by Howell Binkley, and the sound design comes from Gareth Owen.
What are people saying about Come From Away?
The Guardian - "A feelgood 9/11 musical? Believe the hype."
Time Out - "This 9/11-set musical is a gently miraculous masterpiece." (https://www.timeout.com/london/theatre/come-from-away-review)
What's On Stage - "Come From Away is wonderfully sung and produced."
Find cheap tickets for Come From Away
If you like heart-warming theatre, this one's for you. If you appreciate a true story with a big heart, walk this way. Get yourself cheap tickets for Come From Away and discover just one of the many extraordinary human stories that fell out of one of the world's greatest tragedies. Plus special offers, a vast ticket inventory, and real seat reviews to support the best choice for your budget.
Playing at Phoenix Theatre (venue info)
Charing Cross Road, London, WC2H 0JP GB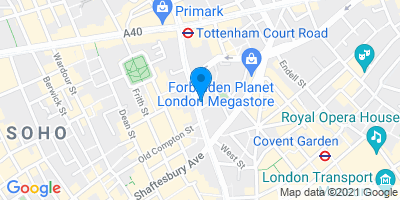 Directions
Performance Times for Come From Away
Shows Similar to Come From Away