St Martins Theatre Upper Circle seats reviews
St Martins Theatre Seating Plan
Simply click on a seat to access user reviews. We might not have reviews for every seat yet, and some seats only have one or two reviews so far. It makes sense to check them all to make sure the opinions expressed are representative and trustworthy.
Upper Circle
Although it is the highest level of the theatre the Upper Circle does not feel too distant or high from the stage and is quite an intimate section.
Due to the steep rake audience members at the very back need not worry about their views being obstructed by those in front of them.
Seats in rows A-D are definitely the best seats in this section of the venue as they offer unobstructed and clear views of the stage. Any seats behind row D begin to feel quite distant from the stage and it is quite impossible to make out any details of facial expressions, however this does not hinder the experience too much. Those at the very back might have their views obstructed by the ceiling of the theatre but not significantly.
The Upper Circle feels very cramped and if you are after comfort you are best to purchase tickets for seats in the Stalls or the Dress Circle. Taller audience members are advised to avoid this part of the theatre or aim for an aisle seat since legroom is very limited here.
Overall the best seats are in the middle of the section offering pretty good views of the action taking place on stage. Row E has slightly larger and more comfortable seats than other rows in the Upper Circle.
This section of the theatre cannot be accessed by wheelchair users and is definitely not recommended to those with reduced mobility. You are best to avoid the Upper Circle if you are after a comfortable experience.
What's on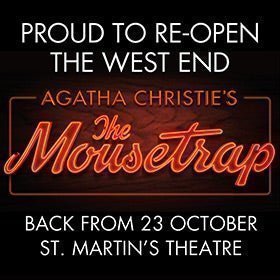 buy tickets
St Martins Theatre location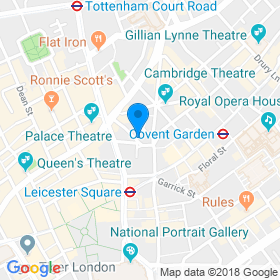 West Street, London, WC2H 9NZ
(View on the map)